Get the perfect blend in form and function for your home and windows
A view to Thrill
Versatile Vertical Blinds offer excellent light control and privacy as the vanes can be precisely moved to the exact position you desire; they can also be pulled back into a neat stack to reveal your view in all its glory.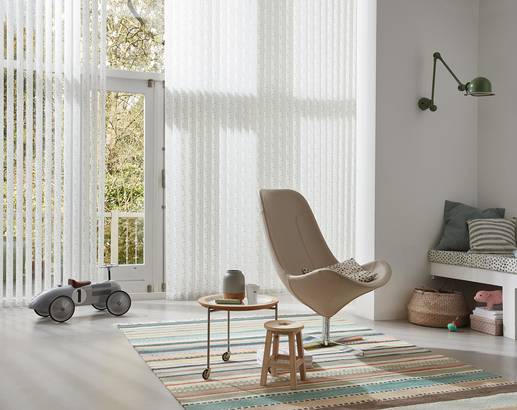 view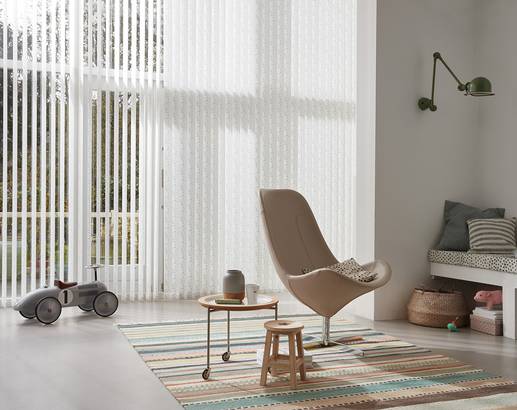 view & pivacy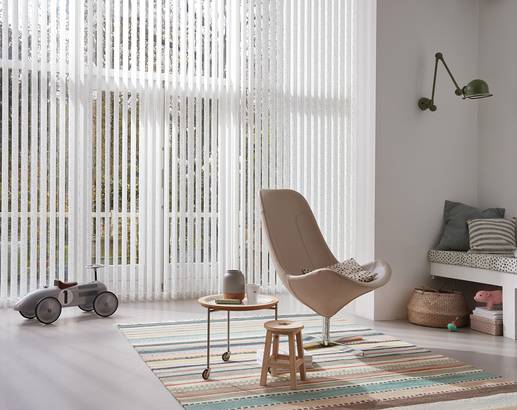 light control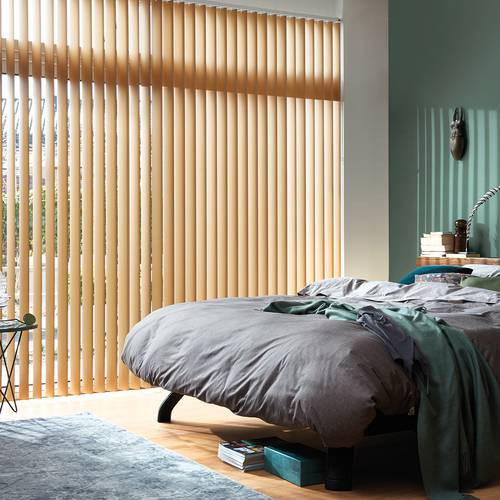 The Latest Looks
Our designers took their inspiration from the latest interior trends to create new Vertical Blind styles that will make your window shine with style in the modern looks.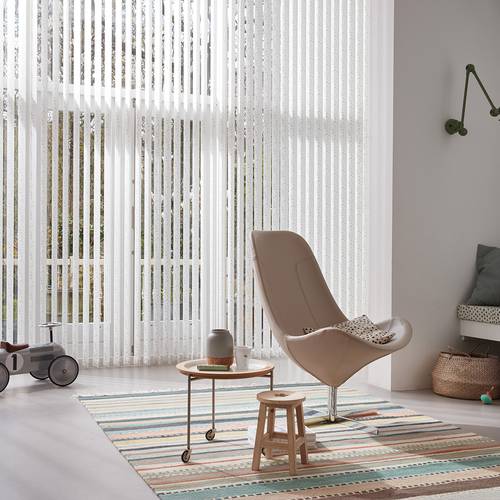 Exciting Colour Choices
Transform the look and mood of any room with timeless or contemporary colours in sleek aluminium, luxurious fabrics or durable PVC styles.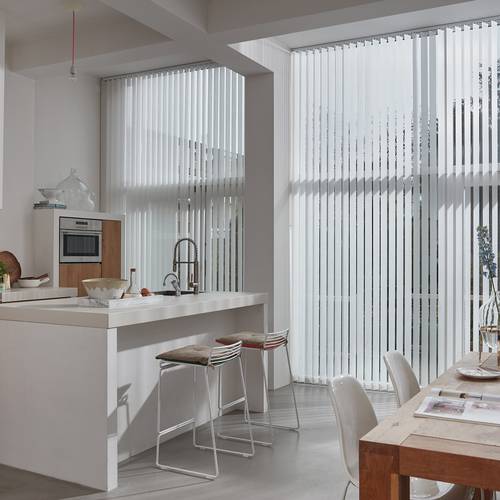 Exclusive Fabric Styles
You'll be spoilt for choice with the range of exclusive fabric styles to create the perfect look for your home. Stunning sheers, luxurious structures and stylish room darkening fabrics, are just a few of the options.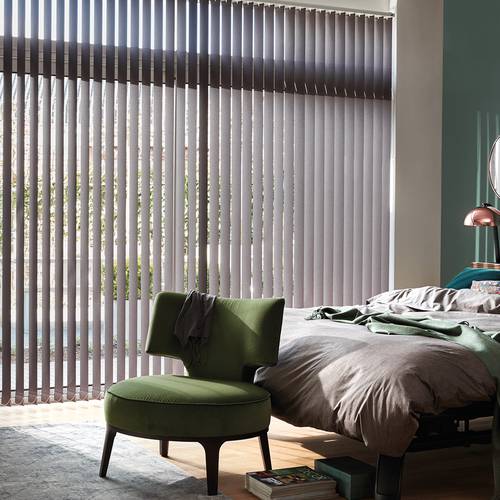 At Home in any Shape
Crafted to fit angled, bay and unequal heights, our Vertical Blinds come in a range of vane widths to flatter the proportions and style of your windows.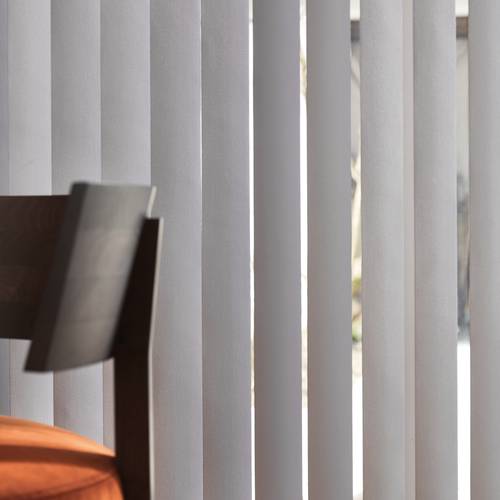 Smart Home Control
Exclusive to our fabric styles, PowerView® Automation moves your Vertical Blinds to the exact position you desire from your smartphone, tablet, remote control or voice command.
View Video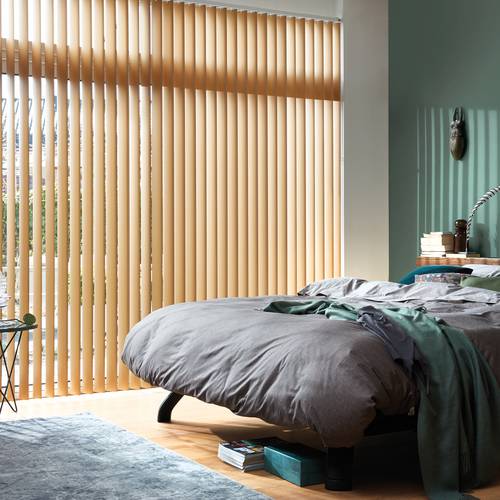 Durable Everyday Living
Ensure your fabric Vertical Blinds stay looking fresh with StainStop® - our special fabric treatment that protects your blinds from common household water-based stains. Especially useful in the kitchen and dining room.
Find a showroom
Together with our local expert, you can look at inspiration for your room and get to know the products and materials you like.
Home consultation
We'll measure your dimensions, assess your lighting, and make sure everything is perfectly designed for your home
Seamless installation
Relax and let Luxaflex® professionals do what they do best. Always knowing you're covered under our guarantee.
Luxaflex® showroom locator
Enter your address details to get in touch for your made to measure window decoration.